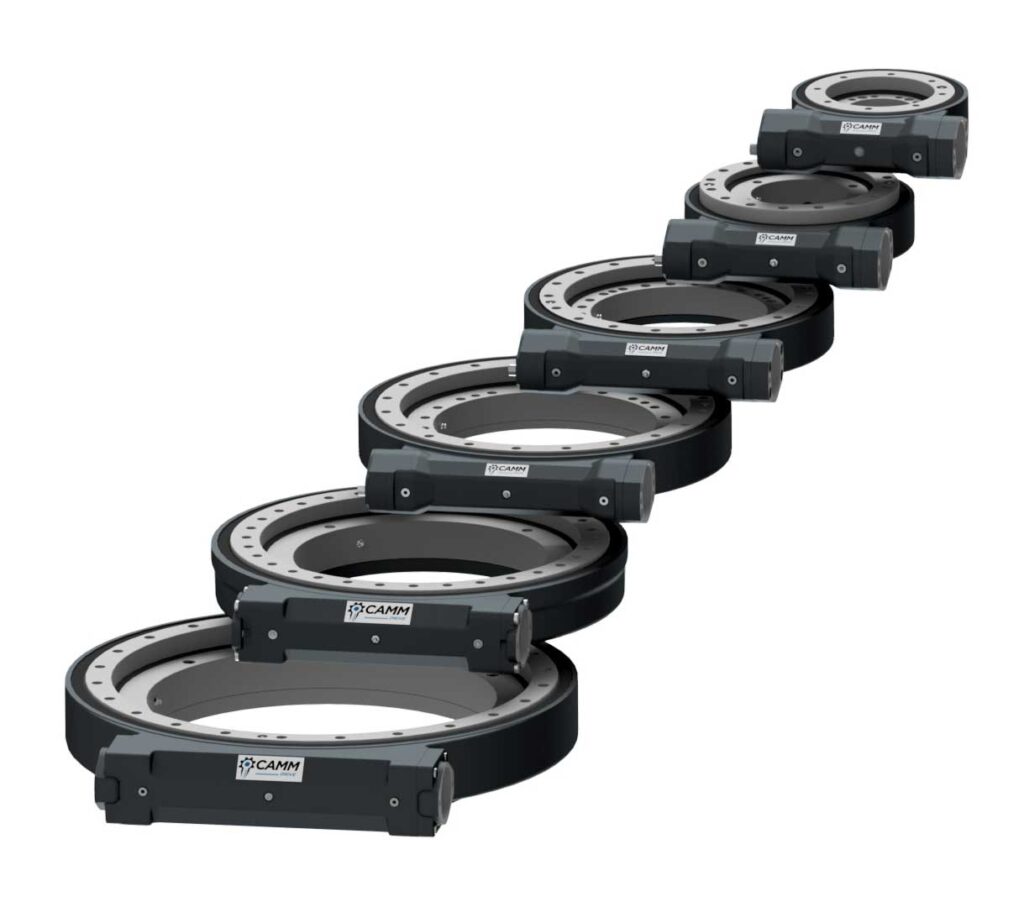 Modern manufacturing technologies enable us to minimise the clearance (backlash) between the worm gear and slewing ring. The self-locking properties assure the drive will hold in position, even if the unit is mounted in a vertical position. The usage of an expensive external braking system is therefore not necessary. They are suitable for applications that require both load-holding strength and rotational torque at the same time.
CAMM Drive offers you versatile, compact, robustly designed and ready-to-install slewing drives. The worm gear input can be matched with any type of motor shaft, making it possible to install any kind of hydraulic or electric motor. Our slewing drives are available in different model sizes, performance ranges and mounting features. The product range goes from 180 mm to 1,080 mm (OD) and includes both 'open' and fully enclosed iron cast housings. The enclosed housing ensures reliable, low-maintenance operation without loss of lubrication, and protects against hazardous environmental influences.
The implementation of our slewing drive will reduce the number of components and improve the installation time considerably. The slew drive will replace the traditional bearing, pinion, and planetary gearbox. This is not only cost-effective but it will save space and installation time.
CAMM Drive develops and manufactures slewing drives together with carefully selected industry partners. The quality of the slewing rings is guaranteed by producing strictly under international recognised production and quality standards.