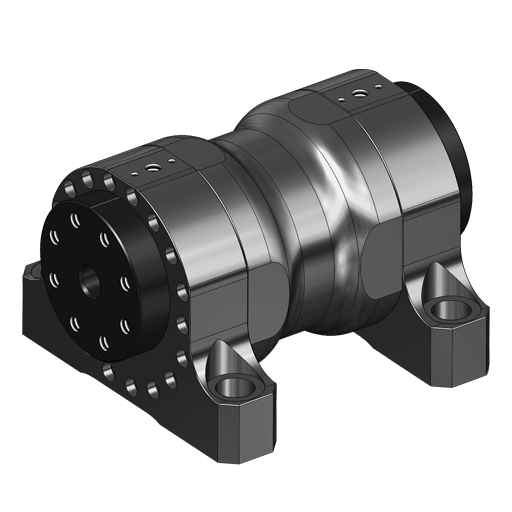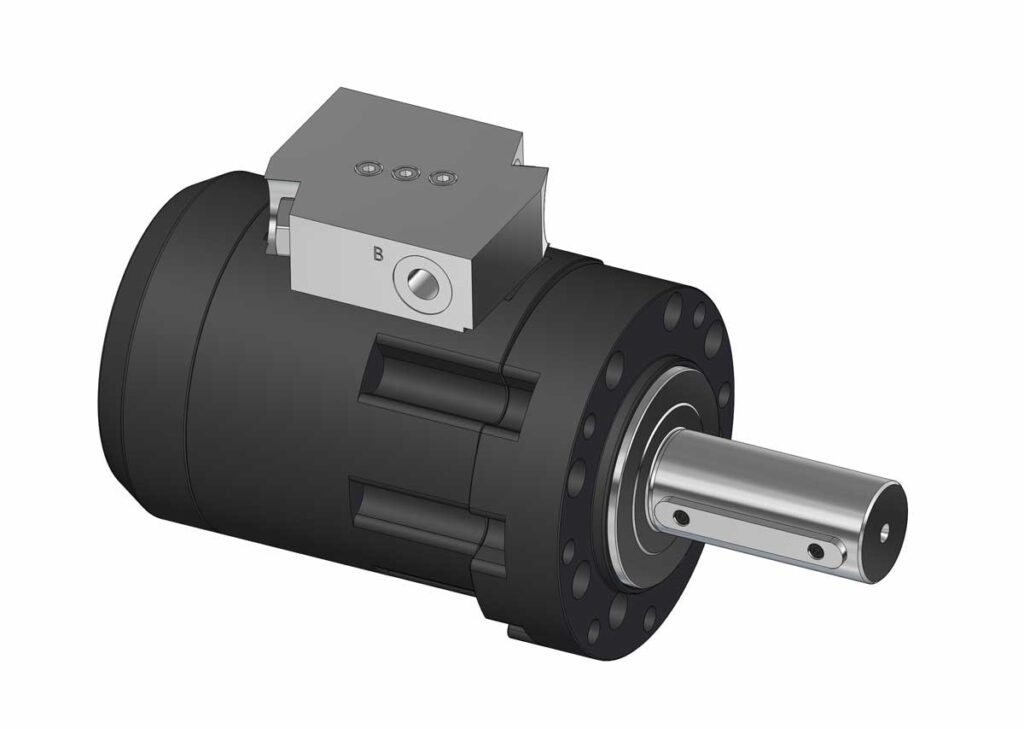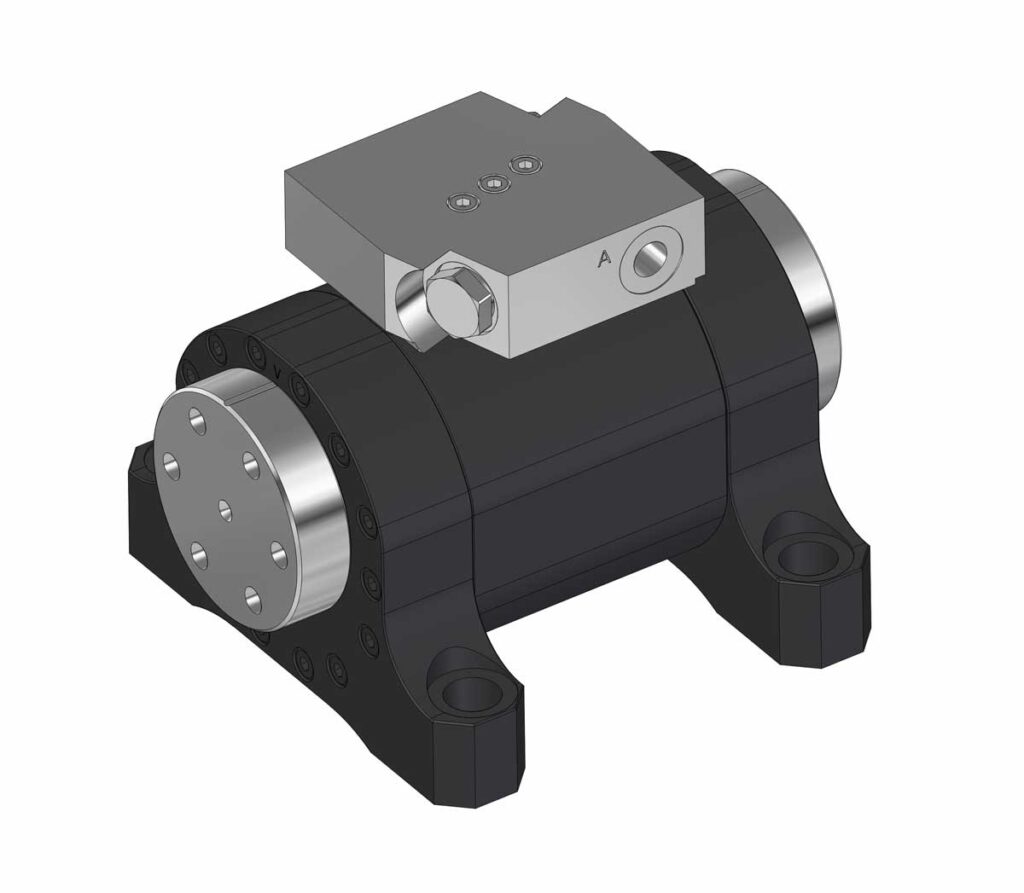 CAMM's ULTRA LIGHT ROTARY ACTUATOR
Our mantra is "How can we do it better?". With that question in mind, we started developing and the result is our lightweight rotary actuator. CAMM's rotary actuator is now by far the lightest on the market at the same performance:
VERY PRECISE MOVEMENTS
Thanks to its patented internal rotary movement, our actuator is very precise in its movement and needs very little hydraulic pressure to rotate (without a valve, it rotates at 20 Bar)
VERY STABLE
In cooperation with Atlantic Fluid Tech, we developed the valve and internal gears. As a result, our actuator is very stable and also has very little backlash. Alternating (clamping and rotation) forces and shaking are thus eliminated.
HIGHLY VERSATILE
Specific attachments can be fixed to our actuator, in the version without feet, by means of 16 pieces of M8 screws and 4 pins. So no welding of fittings. The standard version can be kept in stock and, when applicable, the fittings required at the time are screwed to it.
HIGHLY WEATHERPROOF
The housing of our actuator is made of a special aluminium alloy that is also anodised. The shaft has undergone a special innovative treatment to keep it in the right condition for a long time.
MADE IN EU
Our actuator is made entirely in Italy at our factory in Carpaneto (Piacentino) From raw material and parts to processing, from seals to assembly and final inspection.
CAMM Fluid srl has recently patented the ULTRA-LIGHT rotary actuator design.